Tuesday, February 16, 2016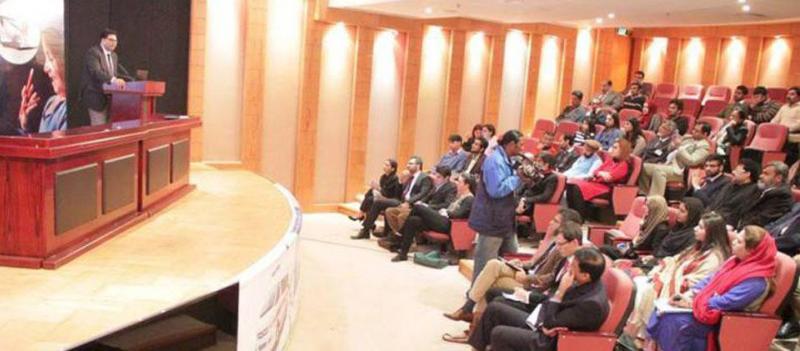 The Pakistan Technology Innovation Board (PTIB) and Sub-National Government Programme (SNG) recently hosted the Punjab Innovation Showcase 2016, which was a well-attended event.
Mushtaq Ahmad Gurmani School of Humanities and Social Sciences (MGSHSS) faculty, Prof. Usman Khan presented on leading innovative programmes that are revolutionising the delivery of health and education services in Punjab. He shared that it is because of the success of these programmes that they are looking to scale to other provinces like KPK and Balochistan. Following Prof. Usman Khan's presentation, Dr. Kamal Munir, Dean of MGSHSS, contextualised the showcase by reminding the audience of the important role people play in innovation and development.
Throughout the showcase, attendees stopped at stalls and networked to learn about and celebrate the leading innovators driving forward the future of better education and health services nationwide.